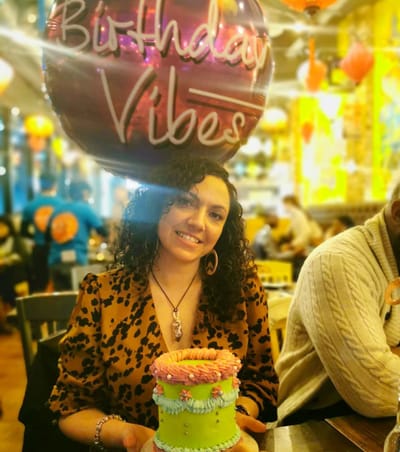 Hey
I'm Nadia and Angel of Cakes is my baby.
I started as a hobby baker some years ago but took the plunge and concentrated full time in November 2019 just before the chaos arrived...I still haven't regretted it yet.
I bake handmade cakes, cupcakes, biscuits and the tastiest chocolate fudge brownies, Vegan, Gluten Free and Egg Free also available.
I love creating bespoke cakes regardless of budget and size, and always have my days brightened with your personalised rainbow biscuit orders.
Your cake design is only limited by your imagination, and as everyone knows...i'll emboss anything on a biscuit!!